As races and travel returns, consider your carbon footprint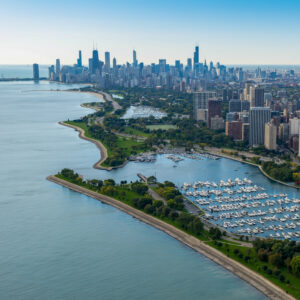 As more continues to open in the United States following a year of limited activity, more and more people are able to travel. While you're packing your bags and planning your trip, try and incorporate some sustainable efforts to reduce your travel impact.
When planning your trip, first consider your mode of travel. According to the 2021 U.S. Department of Energy Data Book, Amtrak is 46% more energy-efficient than traveling by car and 34% more energy-efficient than domestic air travel. With a national shortage of rental cars, traveling to a city with a strong public transportation system is a great way to explore. Not only will you reduce your carbon footprint, but your wallet will also be happier.
Once decided, consider offsetting your carbon emissions from flights with Cool Effect, a not-for-profit supporting carbon-reducing projects all over the world. Its projects are 100% additional, meaning they wouldn't occur under any other circumstances, as well as scientifically validated to reduce carbon. Not only can you offset your air travel, but also driving accommodations, and cruises.
Whether you want to get some exercise or take a more leisurely pace, bike tours are a great way to get a closer look at local neighborhoods in a city. Or, better yet, try a local microadventure and discover a sense of awe by exploring the world right outside your door, as a recent NY Times article suggests.
Has your travel bag seen better days? Consider one made from upcycled train seats or 100% post-consumer recycled bottles. If your used bag is still in good shape, with zippers and wheels still working well, consider donating it to a local charity.
Instead of purchasing bottled water, which in most cases is just filtered water from a municipal source, carry a reusable water bottle while traveling. Many insulated bottles will keep your water ice-cold for 24 hours with some offering built-in filters should there be concerns about water quality or taste. If you already own a Hydro Flask or Camelbak water bottle, third-party filters are available to retrofit your existing water bottle. Also try Bottle Bright, which are small tablets designed by HydraPak to clean your bottle that require no soap, sink or scrubbing.
If you start your mornings with coffee or tea, be sure to pack your reusable mug. Many coffee shops are allowing customers to use their own cups, and it sure beats drinking coffee from a polyethylene-lined paper cup that can't be recycled.
Skip the single-use plastic shampoo bottles at your lodging and bring your own shampoo bar or bottle from home. Also, pack washable travel-friendly utensils and tell the local restaurant to hold the plastic.
If travel isn't on your agenda for this summer, you can still reduce your waste; it's never too late to join Plastic Free July, a global movement providing ideas and resources on how to minimize single-use plastics in our everyday lives. Whether you choose to target takeaway items for a week or go completely plastic-free from now on, there are opportunities for everyone in your family to participate in the challenge.