CEM joins Running Industry Diversity Coalition as part of ongoing DEI initiatives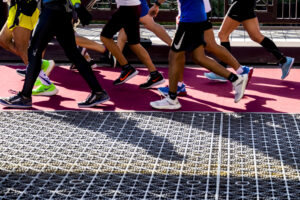 At Chicago Event Management, we recognize supporting Diversity, Equity, and Inclusion initiatives is not only the right thing to do but something we must do. That means building more inclusivity within our company across our workforce, events, and the communities we serve.
As we continue to educate, learn and grow as a team, we are excited to share that we have joined the Running Industry Diversity Coalition to elevate the experiences at our events for our participants, volunteers and event staff. We recognize joining this collective movement is the first step in unifying and increasing accessibility within our community and beyond.
"For CEM and the events we represent, Diversity, Equity, and Inclusion is about understanding the importance of where our team members, participants, and volunteers' identities intersect and honoring those differences. I believe we have the opportunity and responsibility to root out systemic inequities in our organizations and be a better reflection of the communities where we live, work and represent," said Mike Nishi, Chief Operating Officer.
In addition, CEM has prioritized social responsibility in 2021 by identifying 12 different charities to recognize one each month with a contribution. Follow us on our social channels to learn about the local charities and the impactful work they do.
Internally, CEM is focusing on education for our team. In 2020, CEM made Juneteenth an official company holiday and provided resources to learn about the history of the day; our team is also given an extra paid day-off to use to volunteer for a cause that's important to them.
"My goal from an HR perspective is educating our teams, developing the framework for inclusivity, and closing the gaps of workplace equity across our teams," said Dianna Parkman, Director of Human Resources.
The core mission of CEM is to create unforgettable experiences that inspire individuals to connect with and give back to their communities, and we are committed to elevating this mission through DEI.
"As we run together in taking a stance on justice and equality, let our collected miles be the voice of change," said Parkman.