Owner of Chicago's newest running store reiterates importance of supporting local shops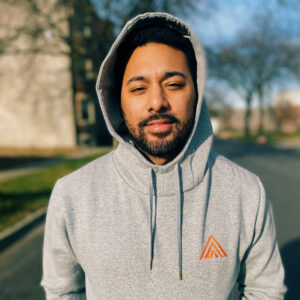 As an avid runner in the Chicago community, Ian Gonzalez recognized a need for a running store on the city's South Side and wanted to fill the void. Despite being in the middle of a global pandemic where many small organizations are struggling, Gonzalez saw an opportunity to be a support system and ran with it.
"I saw an invisible wall because there was nowhere in our neighborhoods that we could go to quickly to grab nutrition or gear," Gonzalez says. "We would go to Dick's Sporting Goods, which is like the Walmart of sports, where the people there don't really know about the products for runners in-depth. It was something that was missing on the South Side."
Last Lap Corner Store officially opened its doors in October at 332 E 51st Street. The store remains open six days a week and is also available for online shopping.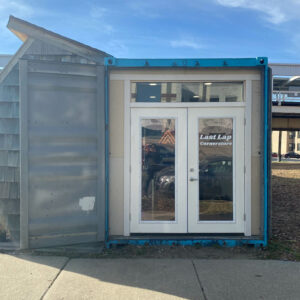 In fact, Gonzalez encourages online shopping for the holidays with the pandemic to ensure safety, and to help support small, local businesses. Last Lap Corner Store also offers same-day pickup at the store for orders placed online.
"It's cliché, but for any local businesses, every dollar counts. I don't care how small or big the purchase is, every dollar helps," Gonzalez says. "It's hard because we are relying on people who are going through their own financial struggles right now, but I try to be conscious when I purchase and price products. As much as I want to make a profit, I also understand my customers and want to help them."
Another way Gonzalez puts his customers first is by making product recommendations. If you have a particular nutrition brand or gear suggestion, simply send a message through the store website or Instagram and Gonzalez will stock up for you, another unique aspect of locally owned businesses.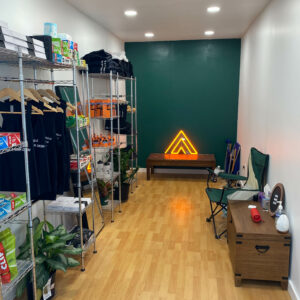 "This shop is for the community and of the community. 'Corner Store' is in the name for a reason, and I want to have everything you want," Gonzalez adds.
While the Saturday morning runs that met at Last Lap Corner Store have been temporarily paused for safety concerns, they are offering a Virtual Reindeer Run 5K through December 25. Learn more and sign up here to support Chicago's newest running store.
Chicago has hundreds of local, specialty sporting goods stores, so as you're finishing your holiday shopping, consider supporting one of them in 2020.