Composting with CEM: What it really is and how to do it yourself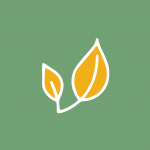 Compost is a nutrient rich soil amendment made from the natural process of decomposing organic matter. Anything that was once living can be composted, though most commercial composters have guides on what items are acceptable.
Last year, Chicago Event Management collected over 12 tons of organic waste at the events we produce. By composting the materials, we kept them out of the landfill where they take up space and release methane, a potent greenhouse gas that contributes to climate change. Below are some quick numbers to understand the impact of composting:
Composting has lessened carbon emissions by 24,443 pounds
This is equivalent to 1,247 gallons of gasoline consumed
The weight is equivalent to 79 fridges or 2 African bush elephants
Compost rejuvenates depleted soil by providing nutrients, helps retain moisture in garden beds, and stimulates plant growth. Additionally, compost helps prevent plant diseases and pests, suppresses soil-borne diseases and reduces the need for synthetic fertilizers.  
From sprinkling a layer of compost to the soil of your indoor plants to adding an inch or two of compost to your garden beds in the spring and fall, there are multiple ways of nourishing your soil to promote healthy plant life. Up to a half inch of compost can be sprinkled on your lawn, allowing the nutrients to slowly work into the soil and help reduce compaction. Compost placed around a tree can mimic the natural layer of decomposing leaves and branches on forest floors and provide many of the same benefits.
Composting at home
Ready to start composting? Worm composting is a great way to get kids involved in the process, or you can start a bin in the backyard. Yet another method is Bokashi, which is an indoor composting method using an anaerobic process to decompose food scraps.
Compost services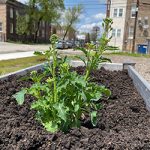 Not quite ready to invest the time to compost at home but want to keep your food scraps out of the landfill? Consider a subscription food scrap pick up service where all you have to do is place your food scraps in a bin they provide.
The following companies offer residential compost pickup in and around the Chicagoland area on a subscription service basis. Local haulers in some municipalities also offer residential pick-up. Typical programs include a 5-gallon bucket, with prices dependent on program and frequency of pickup.