Six companies going the extra mile during the COVID-19 pandemic
While the endurance industry feels different right now, with many events facing cancellation and turning to a virtual option, several partners and vendors of Chicago Event Management have provided resources to organizers and their communities to support the challenges. Below are six companies that are going the extra mile during the COVID-19 pandemic.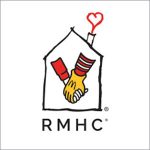 1. Ronald McDonald House Charities: In order to maintain a safe environment and prevent exposure, the Ronald McDonald Family Room programs are currently suspended and RMHC is not accepting new families. However, many RMHC in-hospital program spaces have been temporarily repurposed into areas of respite for healthcare professionals who are working the frontlines.
Learn more about RMHC Global's response here.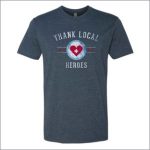 2. Marathon Sportswear: As a way to support small and local businesses, Marathon Sportswear launched the Think Local campaign.
When customers purchased an item through their website, they were able to list their favorite small business at checkout, and proceeds from that sale would go to that business. When the virtual store closed, Marathon Sportswear wrote checks for over $25,000 to businesses all over Illinois.
The company then transitioned to the Thank Local Heroes campaign, where sales proceeds go towards providing meals to healthcare workers. Marathon Sportswear has sent a couple hundred meals to hospitals in the Chicagoland area.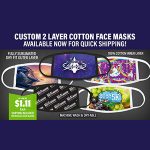 3. Always Advancing: While Always Advancing has always provided gaiters, masks, and buffs as swag options for their clients, they have increased this production and also included fulfillment options for events who cannot ship products themselves.
For cancelled events and those turning to virtual options, Always Advancing is also offering to house and ship out medals directly to the participants.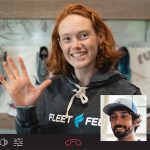 4. Fleet Feet: Fleet Feet is offering a virtual fitting service for customers that takes place entirely on Zoom. A Fleet Feet outfitter will provide one-on-one advice by analyzing their gait and assessing shoe-wear patterns to help recommend product solutions. From there, customers can purchase items for home delivery or curbside pick-up.
To book a virtual fitting, customers can visit fleetfeet.com and choose "book now" from the homepage. From there, customers select an available appointment date and time.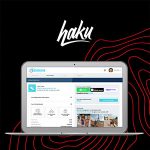 5. haku: As more and more events are going the virtual route and dealing with event cancellation, haku has begun offering more features to their clients to make the processes more seamless.
Virtual results: with more customizable options (time parameters, participant partners, branded finisher certificates, etc.) organizers can offer an engaging event to participants even if they can't do so in person.
Event playlists and hashtags: To make an event more unique, organizers can link to a playlist on Apple Music or Spotify that will be shared in event communications, along with an event hashtag to encourage participants to share their experience on social media.
Added support: For both partners and participants, haku extended their hours of availability an additional four hours per day to answer questions regarding cancellation, refunds and virtual events. They've also added more best practices resources, including webinars and emails, as a source of education.
If you would like to hear more about haku's COVID-19 resources and how their platform supports virtual communities, reach out to lena@hakusports.com.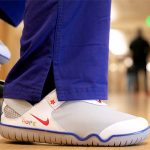 6. Nike: Nike announced the donation of Air Zoom Pulse footwear, which was specifically designed for healthcare athletes, to healthcare workers in 10 cities around the United States and Europe. In addition to Nike's two-to-one employee giving match, the company has topped more than $25 million in donations for COVID response efforts.
---